"I hope that one day, children of all ages can visit their school library and find a narrative where they recognise themselves and read about characters who belong to their creed, colour, class and life experiences."
From Brixton bards to Island songs, every generation's story, every beat played
Cane Warriors

Moa becomes a cane warrior, fighting for the freedom of all the enslaved people in nearby plantations. But first Moa and his friend Keverton must face their first great task: to kill their overseer.
My publishing dream
Alex Wheatle talking about his dream to see more black British male writers' books on the shelves
Why I write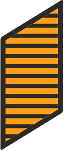 Alex Wheatle shares some of the inspiration to write he received whilst serving a prison sentence.
Biography
Born in 1963, Alex spent most of his childhood in social services care. A huge fan of reggae, in his mid teens Alex was a founder member of the Crucial Rocker sound system where he wrote lyrics for performances in community halls, youth clubs and blues dances in South London.
His first novel, Brixton Rock, was published to critical acclaim by BlackAmber Books in 1999. Alex won the London Arts Board Writers Prize in 2000. East of Acre Lane was published by Fourth Estate/Harper Collins in 2001. The Seven Sisters/Home Boys was published by Fourth Estate/Harper Collins in 2003. Island Songs was published by Allison & Busby in 2005. Checkers, co-written with Mark Parham, was published by the X-Press in 2006. The Dirty South was published by Serpents Tail in 2008. Alex was awarded an MBE for services to literature in 2008 Brenton Brown, the sequel to Brixton Rock, was published in 2011.
Alex wrote and performed his own one man show, Uprising in 2011.  Produced by Tara Arts, Alex toured the UK with the show in 2011 and 2012. Alex's first young adult novel, Liccle Bit, was published by Little, Brown in March 2015. It was longlisted for the Carnegie Medal 2015. Shame & Scandal, Alex's debut play, played to sold out audiences at the Albany Theatre, Deptford in October, 2015.
Crongton Knights, the follow-up novel to Liccle Bit, was published by Little, Brown in March 2016. Crongton Knights won the Guardian's Children's fiction award for 2016.  It also won the Renaissance Quiz Writers' Choice Award and has been shortlisted for the 2017 Bookseller Young Adult prize. Straight Outta Crongton, the third in the Crongton trilogy, was published in April, 2017. Kerb Stain Boys, a Crongton novella, was published in October 2018. Home Girl, the fourth in the Crongton series, was published in April, 2019.
Steve McQueen based an episode of his SmallAxe series for BBC on Alex's life (broadcast in Autumn 2020).