"I want every piece I write to be an inscription on my nation. I am seeking by turns to place the me within Wales and the beauty of Wales within you."
Charlotte Williams OBE is a Welsh-Guyanese award-winning writer, academic and cultural critic. 
After Chapel 1902

The adventures of Lula and Marged, freed from the chapel gloom – an extract from Charlotte Williams's work in progress
Cynefin
The place where you feel you belong
My favourite book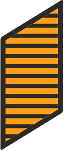 In the skeleton of Black writing in Wales, Leonora Brito provides a firm backbone
Biography
Charlotte Williams OBE is a Welsh-Guyanese writer, academic and cultural critic. Alongside an academic career, Williams has engaged with the literary life of her home countries, Wales and Guyana. She is most well known in Wales for her groundbreaking text A Tolerant Nation? Exploring Ethnic Diversity in Wales (co-edited 2nd ed. 2015) and for her award-winning memoir Sugar and Slate, which won Wales Book of the Year 2003. She has made numerous television and radio appearances and is a regular commentator on issues of Welsh multiculturalism.
In 2007, Charlotte was awarded an OBE in the Queen's New Year's Honours List for services to ethnic minorities and equal opportunities in Wales. Charlotte is currently working in Melbourne, Australia as Professor of Social Work and Deputy Dean at RMIT University. Her home and wider family network are in north Wales and she returns home each year.