"My reasons for writing began with my father, and he remains the elusive character I search for, opening one door after another."
Hannah Lowe writes poems that shimmer with sleight of hand, inventiveness and insight
Writing the colonial countryside

Hannah Lowe gives an account of her time visiting and researching at Fellbrigg Hall in Norfolk, including writing one of her poems inspired by the Chinese Wallpaper and other artefacts found there.
Why I write
Hannah Lowe on how her father's life-story inspired her to become a poet.
What do you value in the natural world?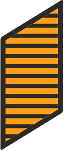 Hannah Lowe and her young son's experience of a fallen tree and her poem inspired by the event.
Hannah Lowe and Gabriel Gbadamosi by Lealle Bissessar
Biography
Hannah Lowe was born in Essex in 1976 to a white English mother and Afro-Chinese Jamaican father. She studied American Literature at the University of Sussex, followed by an MA in Refugee Studies. She undertook her PhD in Creative Writing at Newcastle University in 2012. 
Broadly, Lowe's work is concerned with migration histories, multicultural London and the complex legacies of the British Empire. Her first poetry collection, Chick (Bloodaxe, 2013), blended these political concerns with a deeply personal and elegiac commemoration of her father, a member of the Windrush generation, who earnt a living in London through playing cards and dice. Her second collection, Chan (Bloodaxe, 2016), expanded these explorations of family in writing about the life and untimely death of her father's cousin, the jazz saxophonist, Joe Harriott. In this book, Lowe developed a new poetic form – the 'borderliner' – which uses typography and double narration to explore ideas about multi-heritage experiences. Lowe's work is often concerned with historical omissions, and in Ormonde, (Hercules Editions, 2014), she excavates the story of the SS Ormonde, on which her father migrated, and which arrived in Britain before the better known Empire Windrush. Most recently she has published the chapbook, The Neighbourhood, (Outspoken Press, 2019), which explores how communities respond to the pressures of austerity, gentrification and deportation. Her third full-length collection, The Kids, inspired by her work as an inner-city sixth form teacher, won the 2021 Costa Book of the Year and Poetry Award.
Lowe also writes prose. Her family memoir, Long Time No See (Periscope, 2015) was read by Lowe and the actor Colin Salmon as Radio 4's Book of the Week in July 2015. Critical work includes recent essays on the fictional narrativising of the Empire Windrush for the Journal of Postcolonial Writing and on 'Windrush Women' for Wasifiri.
Lowe's work has won prizes and honours, including the Michael Murphy Memorial Award for Best First Collection for Chick and Awards from the Arts Council and the Authors' Foundation. In September 2014, she was named as one of 20 'Next Generation Poets', an accolade awarded once a decade by the UK Poetry Society.
Lowe has been Poet-in-Residence at Keats House and a commissioned writer on the Colonial Countryside Project with the University of Leicester, where she researched and wrote a cycle of poems about Chinese wallpaper as a luxury good of Empire. She has also worked on long poetry commissions, such as the recent Hillview's produced in collaboration with the residents of the Hillview Estate in Kings Cross, exploring the subcultural history of that area, and particularly the Squatters' Movement. She wrote the BBC4 long poem Borderliners (2019), which she performed with the actor Burt Caesar. Lowe teaches Creative Writing at Brunel University and lives in London with her young son.