Meena Kandasamy by Antonio Olmos
"I write because I want this voice, I want to be heard. I would not write if I did not have this burning rage to change the horrifyingly unequal society into which I was born."
A novelist, poet and activist who uses writing to right wrongs in her novels about feminism, the caste system and untouchability, and male violence.
Translation

A Tamil woman's universe of English.
Writing and social responsibility
The commitment to radical change.
Belonging and a sense of place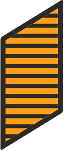 A nomadic family is a nightmare for bureaucrats.
Biography
Meena Kandasamy is a poet, translator and writes fiction and essays. Her debut collection of poems, Touch, was themed around caste and untouchability, and her second, Ms Militancy, was an explosive, feminist retelling/reclaiming of Tamil and Hindu myths. Her critically acclaimed first (anti) novel, The Gypsy Goddess, smudged the line between powerful fiction and fearsome critique in narrating the 1968 massacre of forty-four landless untouchable men, women and children striking for higher wages in the village of Kilvenmani, Tanjore. 
Kandasamy's second novel, a work of auto-fiction, When I Hit You: Or, The Portrait of the Writer As A Young Wife, (both published by Atlantic Books) drew upon her own experience within an abusive marriage, to lift the veil on the silence that surrounds domestic violence and marital rape in modern India. It was selected as book of the year by several newspapers; and was shortlisted for the Women's Prize for Fiction 2018 among others. Her third novel, Exquisite Cadavers, was published by Atlantic Books in 2019. She has a PhD in sociolinguistics. Her work has appeared in eighteen languages. She lives in East London.