Raymond Antrobus by Suki Dhanda
"My father was a Rastafarian who had this role in the community as a wise man. My mum was very politically engaged, a school governor, and both had bookshelves filled with books that we discussed, so that was my education."
A multi award-winning poet who has made his life's work an investigation of missing sound.
Coming in from the cold

Bury the dead and take care of the living
Sutton Road Cemetery
Grave by the elderberry tree
DEATH OF SIR E. ANTROBUS (4th Baronet) OWNER AND GUARDIAN OF STONEHENGE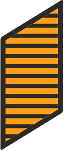 Relighting the fire of ancestry
Biography
Raymond Antrobus MBE FRSL, born in London to an English mother and Jamaican father, is the author of To Sweeten Bitter and The Perseverance. In 2019 he became the first ever poet to be awarded the Rathbones Folio Prize for best work of literature in any genre.

He is the recipient of fellowships from Cave Canem, Complete Works 3, Jerwood Compton and the Royal Society of Literature.
Other accolades include the Ted Hughes award, PBS Winter Choice, the Guardian Poetry Book Of The Year 2018, as well as a shortlist for the Griffin Prize and Forward Prize.
Antrobus was the winner of the Sunday Times / University of Warwick Young Writer of the Year Award, 2019, and was a judge of the Foyle Young Poets of the Year Award in 2019. In 2021 he wrote and presented BBC Radio 4's Inventions In Sound, which won Best Documentary: Bronze award at the 2021 Third Coast International Audio Festival.
Antrobus's poem 'Jamaican British' is on the GCSE English Literature syllabus in the UK, and his latest collection, All The Names Given, has been shortlisted for the T.S.Eliot Prize and the Costa Award.