"We live in tumultuous times, most of it terrifying, and I feel the writing of this, the narration of events, the documenting of these times is vital and an important part of my job."
Salena Godden is one of Britain's best-loved and foremost poets whose electrifying live performances have earned her a devoted following.
Hope is

Eat your greens to feed hope.
Finding ideas
A pocketful of ideas.
Nature: dawn flowers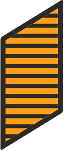 Rising early to watch, listen and plant.
Biography
Poet, author, activist, broadcaster, memoirist and essayist.
Born in the UK, Salena Godden is of Jamaican-Irish heritage and based in London. Widely and consistently anthologised, Salena Godden has published several books, she has also written for BBC TV and radio and has released four studio albums.
Published books include poetry volumes Under The Pier (Nasty Little Press); Fishing in the Aftermath: Poems 1994-2014 (Burning Eye); literary childhood memoir Springfield Road (Unbound)
Pessimism Is For Lightweights – 13 pieces of Courage and Resistance, was published by Rough Trade Books in July 2018. The poem Pessimism is for Lightweights was a pubic poetry art piece on display outside the Arnolfini Gallery in Bristol for over eighteen months. The poem has been donated to Peoples History Museum in Manchester, where it is now on permanent display.
Now in her fourth decade producing work, Salena Godden is a poet whose riotous poems tend to precede her. She is the author of well-known powerful comic  and political poetry anthems: My Tits Are More Feminist Than your Tits, Imagine If You Had To Lick It and Can't Be Bovvered.  
Essays have included Shade published in award-winning anthology The Good Immigrant (Unbound) edited by Nikesh Shukla; Skin broadcast on The Essay, BBC Radio 3; We are The Champions published in Others (Unbound); And most recently Broken Biscuits edited by Sabrina Mahfouz and published in Smashing it! Working class artists on life, art and making it happen (Saqi)
Her latest album, LIVEwire was released on CD, vinyl 2LP and in print with indie spoken word label Nymphs and Thugs. This work was shortlisted for the Ted Hughes Award. Salena Godden's Live at Byline Festival EP was released October 2018 also with Nymphs and Thugs.
Short film, Is There Anybody Out There? (The Back of the internet) was commissioned by Google  Arts and Culture and BBC Arts and is part of their Rhyme and Reason: BBC Arts programme, it aired in October 2019 and is currently streaming via BBC Four, BBC Arts, BBC iPlayer and Google Arts.
Mrs Death Misses Death is a debut novel by Salena Godden. A BBC Radio 4 documentary about the writing of  Mrs Death Misses Death was broadcast throughout December 2018, the programme followed the work-in-progress over 12 months. The novel is now published by Canongate.