"Enabling a sense of belonging in new generations feels like an important connection to make. Diasporic identities make for enriched stories and landscapes in which a patchwork sense of 'home' can be discovered and also created."
An author and activist whose plays and novels highlight the importance of community and human rights.
The freedom of diaspora identity

Where did the bird who dropped that seed come from?
Natural worlds
Sounding out the flinty nature of words.
Belonging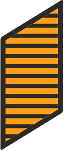 The iridescent brightness of home.
Biography
Sita Brahmachari's creative projects with diverse communities are at the heart of her writing. She has a BA in English Literature and an MA in Arts Education (Central School of Speech and Drama). She has been Writer in Residence for The Book Trust and Islington Centre for Refugees and Migrants. Amnesty International has endorsed her work as upholding the rights of children and families, and she is an Amnesty Ambassador.
Sita has worked in theatre, creating education and new writing projects for The Royal Court, Talawa Theatre Company, Tamasha and The Royal Shakespeare Company. She co-created a play inspired by Shaun Tan's novel The Arrival for Tamasha Theatre Company. 
Her debut novel for young people, Artichoke Hearts, won the Waterstones Children's Book Prize, 2011. Subsequent novels including Jasmine Skies, Tender Earth, Red Leaves and Kite Spirit (all published by Macmillan Children's Books) have been nominated for major awards. For Barrington Stoke, she has written Worry Angels, Brace Mouth False Teeth, Car Wash Wish and Zebra Crossing Soul Song. Her most recent book is When Secrets Set Sail. 
Sita has contributed short stories to a number of anthologies with a human rights focus. She is the recipient of the UK Honour (2018) for her novel Tender Earth from The International Board on Books for Young People.