Courttia Newland by Sharon Wallace
"It was a real blessing to have worked on Lovers Rock and Red White and Blue before I went back to A River Called Time. I'd felt hesitant. Now I'd met Steve McQueen who was interested and at the top of his game saying to me: You're at the top of your game too."
Author, screenwriter, playwright, creative writing tutor, literary activist
A River Called Time

In Dinium, a futuristic alternate reality of London, Markriss Denny might grow up poor and trapped. He has, though, the special power of astral travel.
On finding ideas
A daily habit of looking at the world in the hope of making discoveries.
Why I write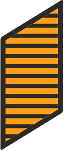 The superpower of telling stories.
Photo by Robert Huggins
Biography
Courttia Newland has published eight works of fiction including his debut, The Scholar. His latest novel, A River Called Time, was published in 2021 by Canongate (UK) and Akashic Books (US). A forthcoming collection of speculative fiction stories, Cosmogramma, will also be published this year. Newland's short stories have appeared in many anthologies, broadcast on BBC Radio 4 and included in Best of British Short Stories 2017. He has been awarded the Tayner Barbers Award for science fiction writing and the Roland Rees Bursary for playwriting. He was previously associate lecturer in creative writing at the University of Westminster and has completed a PhD in creative writing. 
As a screenwriter he has co-written two feature length films for the Steve McQueen BBC series Small Axe, of which Lovers Rock was jury selected for Cannes, and opened New York Film Fest 2020. Small Axe won the LA Critics Circle award 2020 for Best Picture. Impact, an original feature, and The Future Isn't What It Used to Be, a science fiction short, are currently in development with Film Four.