"I come from a family of writers, on both sides of my heritage, Black Caribbean and white British. Writing and reading are conduits to empathy – you can walk in the shoes of others. They are tools in the fight for social justice as they widen the lens though which we perceive the world."
Poet, broadcaster and academic
The power of grandmothers

Vicks VapoRub, baking, and watching TV in bed
Picnic
Kente cloth in the Welsh countryside
Making jokes about farts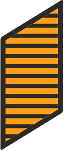 Poems towards freedom, calm, connectedness and growth
Biography
Dr Emily Zobel Marshall is a Reader in Postcolonial Literature at the School of Cultural Studies at Leeds Beckett University. She teaches courses on African-American, Caribbean, African and Black British literature. She is an expert on the trickster figure in the folklore, oral cultures and literature of the African Diaspora and has published widely in these fields.
Emily has also established a Caribbean Carnival Cultures research platform and network that aims to bring the critical, creative, academic and artistic aspects of carnival into dialogue with one another.
Her books focus on the role of the trickster in Caribbean and African American cultures; her first book, Anansi's Journey: A Story of Jamaican Cultural Resistance (2012) was published by the University of the West Indies Press and her second book, American Trickster: Trauma Tradition and Brer Rabbit, was published by Rowman and Littlefield in 2019.
She has had poems published in the Peepal Tree Press, Inscribe Anthology, Magma, Smoke Magazine and The Caribbean Writer. She is Vice Chair of the David Oluwale Memorial Association, a charity committed to fighting racism and homelessness.
https://www.leedsbeckett.ac.uk/staff/dr-emily-zobel-marshall/