"It's safe to say that in all of this, if you add it all up, I can be described as a black writer. But I also happen to be a writer who is black."
Jeffrey Boakye is a light-footed cultural critic, provocateur, English teacher, writer and user of metaphors.
Photo by Georgios Giannopoulos
Updating Operation Legacy

The author and broadcaster, Jeffrey Boakye, deconstructs Britain's shameful and disturbing plan to send asylum seekers to Rwanda.
Photo by Georgios Giannopoulos
Why I write
Attempts on the act.
Past present future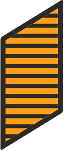 Your now will be delivered shortly.
Biography
Jeffrey Boakye is a writer, teacher and music enthusiast originally from Brixton, London. He has a particular interest in issues surrounding education, race and popular culture.  Jeffrey has taught English in London secondary schools and 6th Form colleges since 2007, previously working in journalism and copywriting, after graduating with a degree in English Literature. 
His first book,  Hold Tight: Black Masculinity, Millennials and the Meaning of Grime,  is recognised as one of the first seminal books about grime music, published by Influx Press in 2017. Black, Listed: Black British Culture Explored is his second major book, published under Dialogue Books in 2018. Boakye's illustrated compendium  Musical Truth: A Musical History of Modern Black Britain in 28 Songs was published in June 2021.
He is also the co-author of What is Masculinity? Why Does it Matter? And Other Big Questions. He has also contributed articles and comment pieces to publications including the Guardian, the Financial Times and the Royal Society of Arts Journal. After moving from London in 2018 Jeffrey now lives in East Yorkshire with his wife and two sons.