"I begin each day reminding myself that I was born to be an antifascist, then choose three lines from Don Quixote, Hafez and my mother who respond to me that I must love solitude if I need to be brave, that there won't be any escort and that my only realm is a white sheet of paper."
A writer and translator
Osama: a warning unheard?

A warning for the future, a gong to awaken the sleeping conscience
Sense of an ending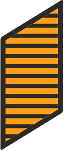 When water becomes the ashen face of a dream
Shara Atashi and family
Biography
Shara Atashi is a writer and translator based in Aberystwyth, Wales. She is the daughter of the Iranian poet Manuchehr Atashi. Her mother is a visual artist. In 1979, at the age of twelve, she travelled to Frankfurt, West Germany with her mother in the hope that the  new cleric regime in Iran wouldn't last long.
That journey became a life-long exile and Shara, who was an antifascist from an early age, enjoyed an anti-authoritarian schooling and later her liberal education at the Goethe University, where she read law under a number of influential leftist scholars involved in the work of Germany's Federal Constitutional Court.
Shara worked for lawyers representing prominent clients, including sympathisers of the Baader-Meinhof Group, and later witnessed the fall of the Berlin Wall. After working for the European Patent Office in the Hague she relocated to London and settled down as a translator.
Her works have subsequently been published in a number of journals. In 2021 Shara was awarded a place at Literature Wales's campaign against racism and is now dedicating her entire time to writing and literary translation. Her first work published by WritersMosaic was her long essay, Large Glass, 2021, followed by a number of film and poetry reviews. Shara is among the winners of the 2022 Stephen Spender Prize poetry translation competition.
https://www.literaturewales.org/our-projects/representing-wales/representing-wales-cohort/shara-atashi/