"I want to see that my words have affected a person, that I have somehow stirred an emotion in someone. After all, my job as a writer is to incite an emotional reaction and when that is achieved it is a validation of my craft and imagination."
A playwright for radio and theatre
The insecurity paradox

Changing the accounts of assets and liabilities
On finding ideas
The potential in the driftwood
Why do I write?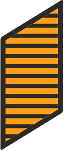 A world that is recognisable and yet new
Biography
Ishy Din's first radio play was John Barnes Saved My Life for BBC Radio 5 Live. Other credits include Life's Like That for the BBC TV Brief Encounters strand, and Parking and Pakoras for local radio. His play Snookered was produced by Tamasha/Oldham Coliseum/The Bush and toured in 2012 taking in the Traverse Edinburgh and a four-week run at the Bush Theatre, London.
Ishy was the 2012 Pearson Writer in Residence at the Manchester Royal Exchange and in 2013 Snookered won Best New Play at the Manchester Theatre Awards. In the same year, he wrote short film Perfume for Eclipse Theatre's '10 x 10' online project. In 2013 Ishy's half hour standalone comedy drama Doughnuts was broadcast on C4 as part of the 'Coming Up' season and short film Our Lad was selected for multiple international festivals.
In 2014 his monologue for Company TSU played in a double bill called Beats North at Edinburgh Fringe Fest and on tour and he took part in the Bush/Kudos new writing scheme. His most recent play, Approaching Empty, a co-production between Tamasha, The Kiln and Live Theatre, Newcastle opened at The Kiln in London in January 2019.