"My practice as a poet is to use stillness and the breath to allow words to descend or ascend."
A pioneer in coaching in resilience and creative writing.
Being and writing in collaboration with a dancer

Dancing with words.
What I value about the natural world
What I love about nature is the mud on the tread of my boots.
Past present future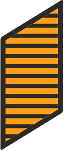 If we are to cherish our sensibilities, we need to manage the dangers.
Biography
Shamshad Khan is a poet and resilience coach. She works with individuals and organisations using writing and coaching techniques to empower and engage. Her poetry collection Megalomaniac, published by Salt Publishing (2007) was studied on the Lancaster University English Literature degree course. Her work has been featured on BBC Radio 3 and 4.
Shamshad has collaborated with artists and theatres including The Horse and Bamboo Puppet Theatre as co-writer/director of the multi-media show The Moonwatcher (2018). She worked with Olympias Music on Making Manchester; a show combining physical theatre, music and poetry (RNCM, 2019), and on Dancing with Words (BooksUpNorth, 2019).